Venue
Bascula - Urban Circus & Venue for Events and Shows
Location: 72 Ha'Rakevet st. Tel-Aviv
The Urban Circus was established in order to promote contemporary circus in Israel by creating an unique and great experiences for any event.
Website: https://bascula.co.il/english/
Facebook: https://www.facebook.com/BasculaTLV/
Stage dimension: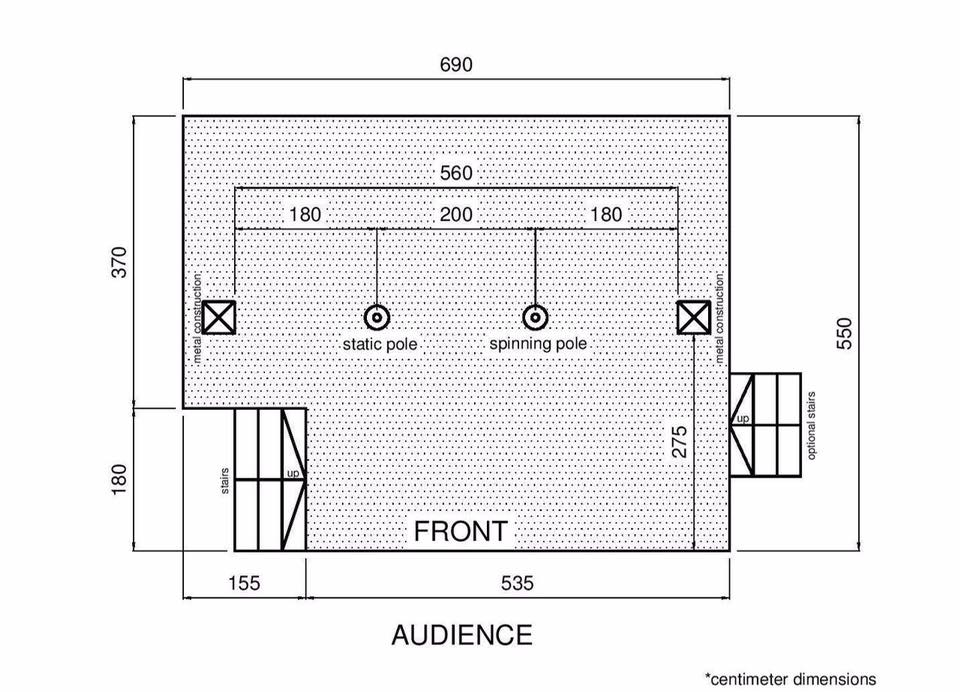 In the Bascula, there is a second floor with a big mirror that will be used as the dressing room for the participants. They can dress there, put their makeup on and warm up on the second floor.
Food and drink will be available for purchase at the venue itself, according to the Bascula prices.